Newsroom
Sep 15, 2021



Information
WingArc1st is participating in "Open Innovation Platform Call 11" sponsored by Singapore Infocomm Media Development Authority as a Problem Owner

We are now accepting applications for Data Empowerment Solution Division
WingArc1st Inc.
We are pleased to announce our participation in "Open Innovation Platform Call 11," an open innovation program sponsored by Singapore Infocomm Media Development Authority as a Problem Owner. We are now accepting applications for Data Empowerment Solution Division. The application deadline will be 4PM (Singapore time) on October 29th, 2021.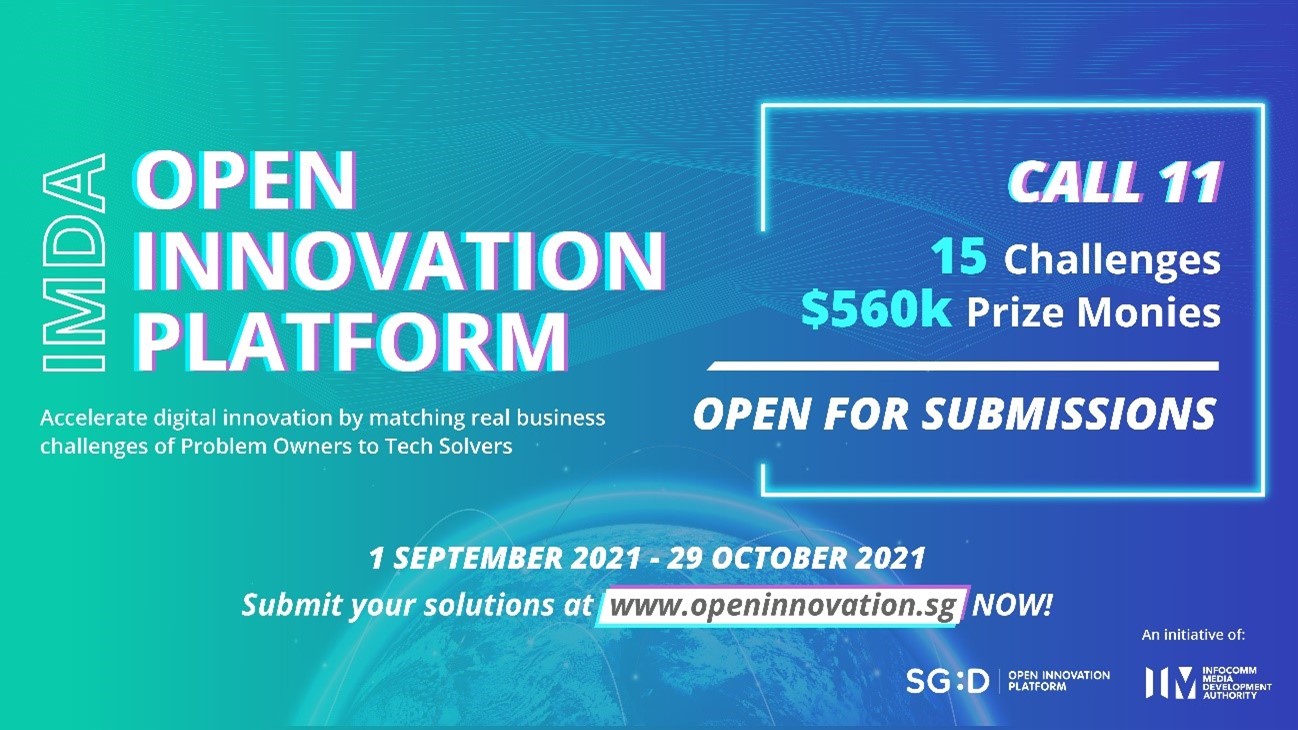 This program is scheduled to run for 4 months starting on January 3rd, 2022, and it is targeting companies that have passed examination processes after the application period. The aim of this program is to develop and strengthen data utilization skills of promising technology companies in Singapore.
Participants will have opportunities to use real-time data analysis functions as well as advanced visualization functions of "MotionBoard," a BI dashboard tool developed by WingArc1st, as a practical prototype solution. This will also be a great opportunity for the participating companies to further expand their businesses.
In addition, we will be sharing our knowledge and experiences of promoting global expansion while based in Japan, our products, and technological development support for market expansion for the ASEAN region as well as for Japan with the participants.
We will continue to take a part in establishing innovation ecosystems and to contribute to the market in Singapore - a home for open innovation.
"Open Innovation Platform Call 11" Program Overview
・Application Deadline: 4PM (SGT/GMT +8) on October 29th, 2021
・Selection Period: November 1st (Monday) to December 31st (Friday), 2021
・Program Execution Period: Scheduled to last for 4 months from January 3, 2022 (Monday)
・Eligible Companies: Technology companies founded in Singapore or ASEAN
The applicants who passed the selection process can participate in the program during the above-mentioned period.
WHAT'S IN IT FOR YOU
-SGD 30,000 of prize money for each winner of this challenge
-Gain access to IMDA's Technology resources and facility for prototyping
-Joining the global WingArc1st ecosystem with access and support to develop product
-Access to WingArc1st's capabilities i.e. products
-Sharing of WingArc1st's expertise and experience working with large multi-sector clients
-Market access to Japan and Southeast Asia, with lead generation in Singapore, Southeast Asia and Japan
-Opportunities to be part of their independent software vendor programme, which includes recurring royalties and relevant commissions
https://www.openinnovation.sg/challenges
Contact on Products and Services:
WingArc1st Inc.
Roppongi Grand Tower, 3-2-1 Roppongi, Minato-ku, Tokyo106-0032
TEL : 03-5962-7300
FAX : 03-5962-7301
E-mail :
Inquiry on This Press Release:
WingArc1st Inc. PR team: Yamamoto, Furusho, Nakaya
TEL : +81 90 5391 1510 (Yamamoto) , +81 80 3006 2396 (Furusho)
E-mail :
*Company names and products names enlisted in this Press Release are trademarks or registered trademarks of each company.