Newsroom
Apr 25, 2022



Press Release
Densan promotes smart government by introducing SPA and AI OCR for joint use by multiple municipalities
Saku City, Nagano Prefecture, reduces work time by using AI OCR to process forms

WingArc1st Inc.
WingArc1st is pleased to announce that Densan Co., Ltd. a general information service company with strengths in services for local governments, has implemented the document utilization solution, SPA to provide a service that enables multiple local governments to jointly use AI OCR and other functions.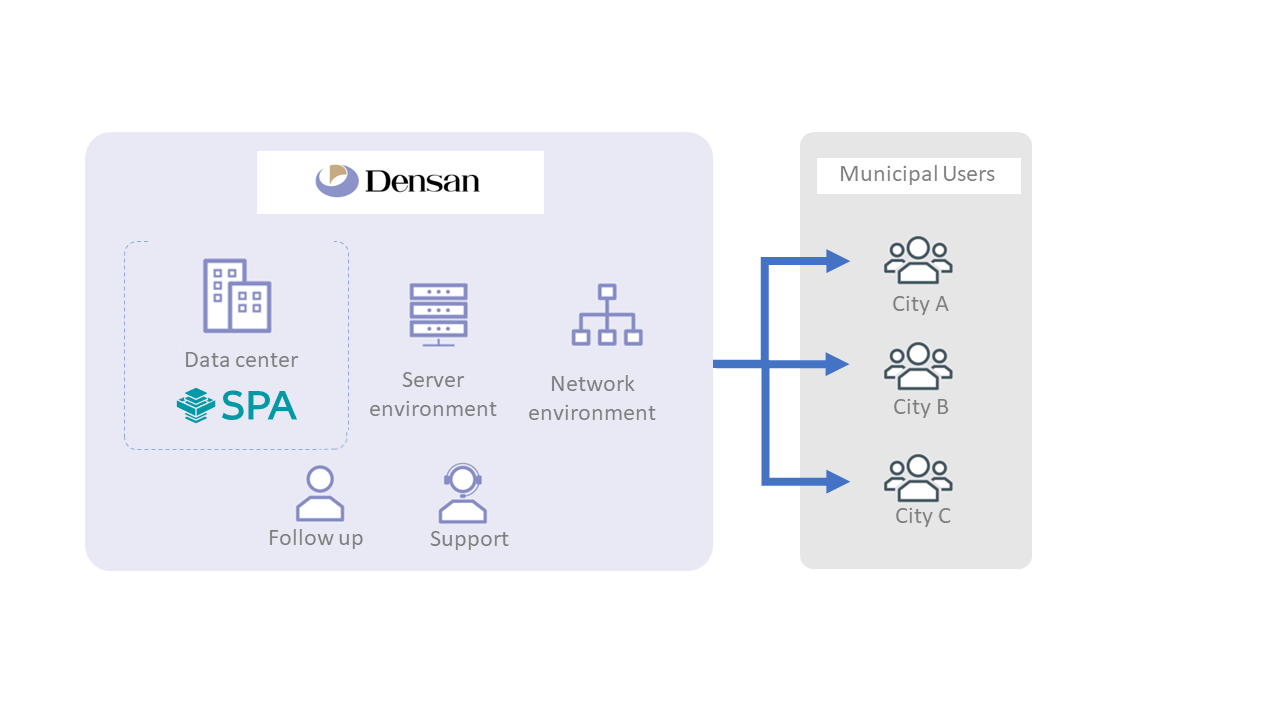 In municipal operations, AI and RPA are being used to standardize efficient business processes by automating human administrative tasks. Densan introduced SPA at its own data center and built a secure joint-use environment for multiple municipalities, enabling them to use SPA's AI OCR and document management functions while having the cost advantages of joint use. This will promote smart municipalities by streamlining the processing of forms, such as document data conversion, electronic document storage, and search.
Densan's proposal to improve work efficiency in form processing with shared AI-OCR was selected for the Regional IoT Implementation and Shared Use Promotion Project by the Ministry of Internal Affairs and Communications in 2020. Saku City in Nagano Prefecture, one of the municipalities participating in the project, achieved a 28.9% improvement in work-time efficiency in the processing of special exception application forms for donation tax credit declarations using AI OCR. This reduced input work from about one month to about two weeks.
Densan anticipates standardization of municipal systems and is considering the use of RPA as well as AI OCR and document management to further streamline business processes in municipalities.
WingArc will continue to provide support for the utilization of SPA.

Use case
https://www.wingarc.com/product/usecase/512.html (Japanese)
Densan Co., Ltd.
A general information services company based in Nagano, Japan. The company has installed systems for local governments in more than 350 municipalities nationwide. For private enterprises, the company supports the construction of information environments suited to their respective industries, such as medical and welfare, finance, distribution, news media, and manufacturing.
https://www.ndensan.co.jp/ (Japanese)
Contact on Products and Services:
WingArc1st Inc.
Roppongi Grand Tower, 3-2-1 Roppongi, Minato-ku, Tokyo106-0032, Japan
TEL : 81-3-5962-7300
FAX : 81-3-5962-7301
E-mail :
Inquiry on This Press Release:
WingArc1st Inc. PR team: Yamamoto, Nakatani, Iisaka, Furusho
TEL : +81 90 5391 1510 (Yamamoto) , +81 80 3006 2396 (Furusho)
E-mail :
*Company names and products names enlisted in this Press Release are trademarks or registered trademarks of each company.