Newsroom
Sep 30, 2022



Press Release
Tokyu Fudosan Holdings implements Dr.Sum Cloud and MotionBoard Cloud to promote DX across all its businesses.

Visualization of business data to eliminate over 1,000 hours of work per year and consolidate data on management indicators
WingArc1st Inc.
WingArc1st is pleased to announce that Tokyu Fudosan Holdings, which is promoting DX throughout the group, has implemented Dr.Sum Cloud, a data analysis platform, and MotionBoard Cloud, a BI dashboard.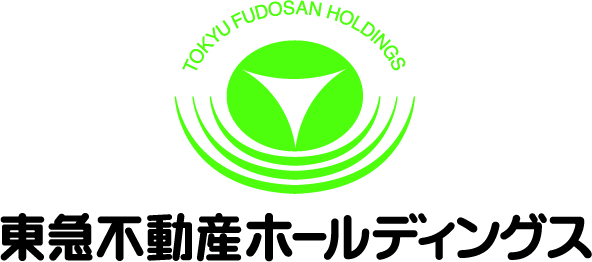 Background
Tokyu Fudosan Holdings announced its long-term vision in May 2021 and has positioned environmental management and DX as the pillars of its corporate policy under the slogan "WE ARE GREEN". Among the DX initiatives, Tokyu Fudosan Holdings had been working to utilize data within each business unit, such as visualizing information on house sales, but because the data for each business was siloed, it was difficult to understand the data in a centralized manner. In addition, data related to business management was compiled by the person in charge using Excel for each business unit, which made it time-consuming to understand the business situation.
Therefore, Tokyu Fudosan Holdings considered the construction of data infrastructure in a cloud environment across the group and decided to introduce Dr.Sum Cloud as a Data Warehouse (DWH) to consolidate data, and MotionBoard Cloud as a data visualization tool.
Effects of introduction
Tokyu Fudosan Holdings introduced MotionBoard Cloud in 2020 and Dr.Sum Cloud in September 2021 to consolidate data across business units. At present, all units of Tokyu Land Corporation including the Strategic Business, Urban Business, Housing Business, and Wellness Business units have begun using Dr. Sum Cloud, creating an environment in which data can be utilized across the board. The consolidation of data has made it possible to visualize sales conditions and facility operating conditions, to save labor, and to consolidate data related to management indicators across the entire company.
In the renewable energy business developed by the Infrastructure & Industry segment, reports that used to be Excel-based on a monthly basis can now be tracked daily, saving approximately 1,080 hours of work per year. In addition, changes in the operating status of each power generation facility can now be monitored based on the amount of electricity generated and sold on a daily basis, leading to better utilization of data. MotionBoard is also being used in the urban development of the Takeshiba area facing Tokyo Bay to visualize congestion in each area by linking camera-based human flow sensors with APIs, thereby expanding the use of data not only to promote Takeshiba Smart City, but also to create a lively town.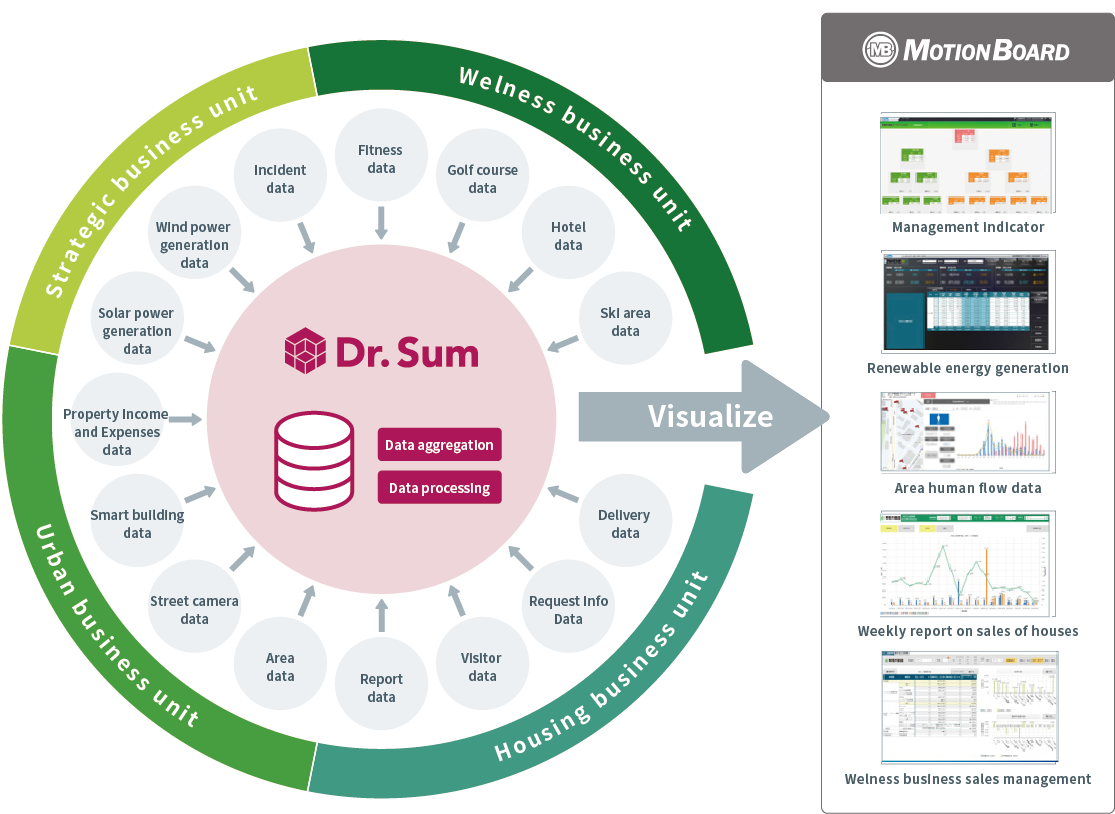 Tokyu Fudosan Holdings is strengthening its human resources to promote DX, and established TFHD digital Inc. in 2022 to accelerate value creation through DX across the Group. Tokyu Fudosan Holdings is actively recruiting experts in the field of digital and is supporting the Group's DX promotion by accumulating knowledge internally. By building an IT infrastructure for data utilization across the group, Toku Fudosan Holdings is shifting work time from routine tasks to creative work and promoting initiatives to improve productivity, leading to improved profit margins and the provision of new business and value creation.
More detail regarding the use case of Tokyu Fudosan Holdings will be available during updataDX22 as follows:
Date/Time: 13 October 2022  14:00 to 14:40 (JST)
Title: The future of Tokyu Fudosan Holdings as a corporate group creating value through DX
Registration:  https://info.wingarc.com/public/session/view/680 (Japanese)
Tokyu Fudosan Holdings Corporation
Established: 1 October 2013
Location: Shibuya Sorasta 1-21-1 Dogenzaka Shibuya-ku, Tokyo, Japan
Business: Tokyu Fudosan Holdings runs 5 group companies including Tokyu Land, Tokyu Community, Tokyu Livable, Tokyu Housing Lease, and National Students Information Center. Tokyu Fudosan Holdings is engaged in four businesses: urban development, strategic investment, management and administration, and real estate distribution, taking advantage of the Group's wide range of businesses and the diversity of its human resources. https://www.tokyu-fudosan-hd.co.jp/ (Japanese)
Contact on Products and Services:
WingArc1st Inc.
Roppongi Grand Tower, 3-2-1 Roppongi, Minato-ku, Tokyo106-0032, Japan
TEL : 81-3-5962-7300
FAX : 81-3-5962-7301
E-mail :
*Company names and products names enlisted in this Press Release are trademarks or registered trademarks of each company.