Newsroom
Nov 21, 2022



Information
WingArc1st launches Proof of Concept for online reservations of public facilities in Kitakyushu city
Verification of DX for public facility reservations with support from SMART VALUE

WingArc1st Inc.
WingArc1st and SMART VALUE will launch a proof of concept for online reservations at public gymnasium facilities as part of efforts to move Kitakyushu city's administrative procedures online. WingArc1st will utilize SMART VALUE's technology and support data analysis during the demonstration.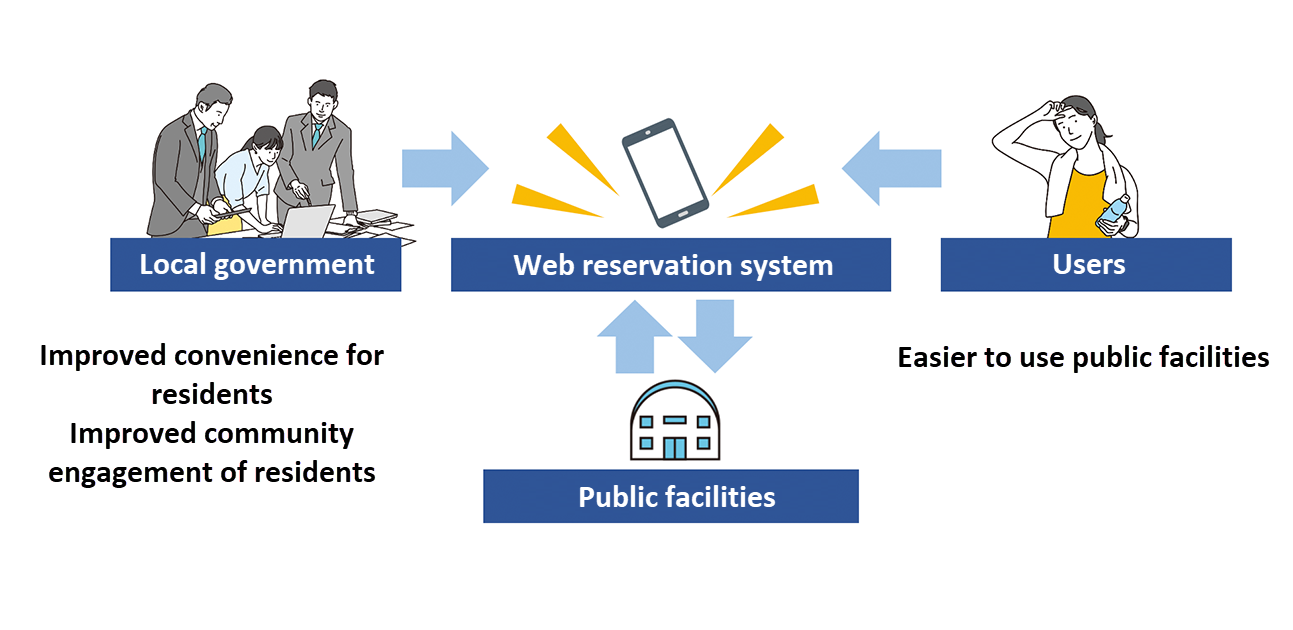 ■ Summary
The target gymnasiums are those under the jurisdiction of Kitakyushu city, and the system for online reservations will be launched and operated from January to the end of March 2023. Although some local governments have provided online reservation systems for public facilities in the past, they have not been optimal for users, for example requiring a visit to the reception desk to apply for user registration, or not allowing flexible selection of rental options such as reserving only specific facilities. In this proof of concept, we will enable flexible online registration, while collecting and analyzing user feedback through usage status, user acceptance, and user surveys. This information will be used to confirm the most appropriate form of online reservation system provision and to conduct verification that will lead to digital transformation.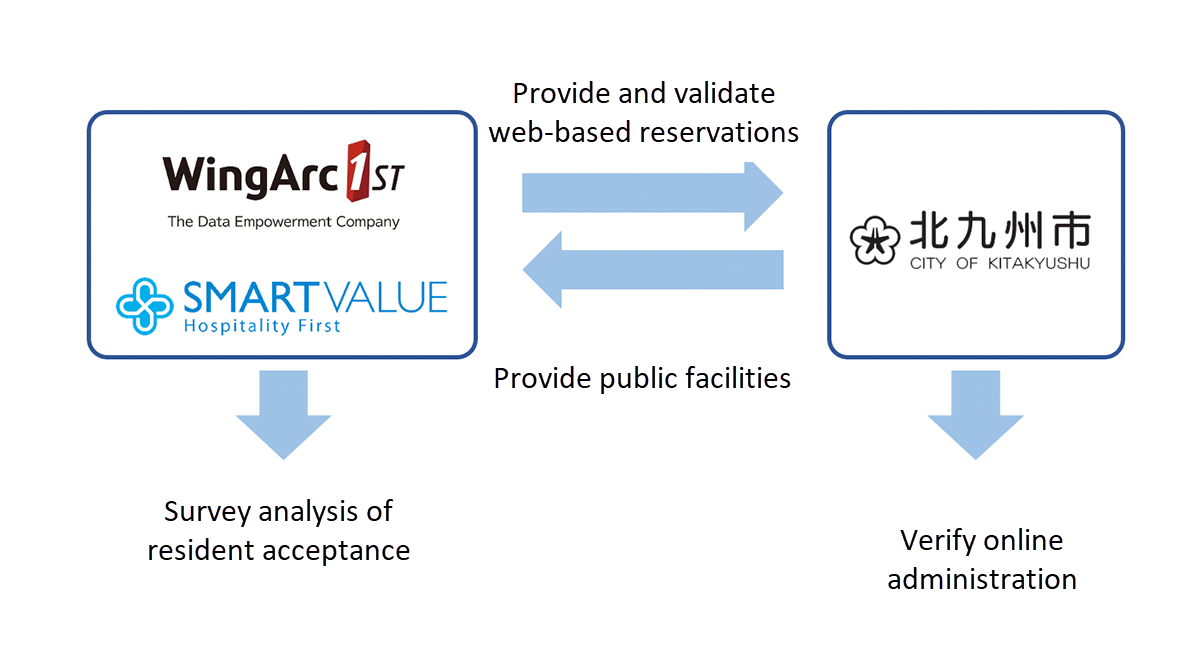 Contact on Products and Services:
WingArc1st Inc.
Roppongi Grand Tower, 3-2-1 Roppongi, Minato-ku, Tokyo106-0032, Japan
TEL : 81-3-5962-7300
FAX : 81-3-5962-7301
E-mail :
*Company names and products names enlisted in this Press Release are trademarks or registered trademarks of each company.