Business
Dramatically expands data utilization possibilities,
from operational reforms to social issue solutions
Data has quickly "become" one of the most critical corporate assets in this digital age.
WingArc1st supports robust client data utilization with two business segments.
Software Infrastructure Business
Infrastructure which Supports Diverse Business Operations
A tremendous variety of business forms are a necessary part of business, as they directly support daily business operations. In the Software Infrastructure Business Division, we provide solutions which support design, output and operation of such business forms. These solutions have been widely introduced in leading companies and government ministries.
Software Services
Market Share
(SVF, EUR)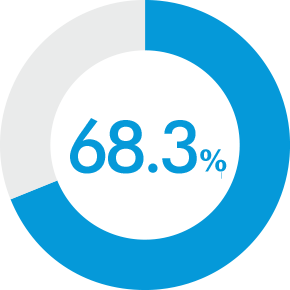 No.1 in Domestic Market Share
SVF has enhanced productivity in over 26,021 companies, consistently maintaining top market share for over a decade.
*Created by WingArc1st, based on MIC IT Report 2018 (Business Form Operation Product Shipment Price Transition Per Vendor). Percentage includes asset acquisition of 'EUR,' a business form software by Hitachi in April, 2018.
Data Empowerment Business
Supports Decision-Making and Action,
Based on Data
Getting optimal results with limited number of employees is the goal of many companies feeling the pressure of global competition -- The key to achieving this goal is decision-making and subsequent action based on data. We provide solutions / products which enable companies to organize and help employees see the right data at the right time.
Software Services
Market Share
(Dr.Sum, MotionBoard)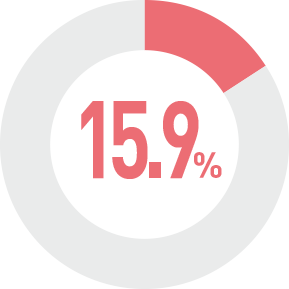 No.1 in Domestic Market Share
We are the market leader who drives BI market growth.
*ITR Corporation "ITR MARKET VIEW DBMS/BI MARKET 2018" Data Analyzation / Reporting Market : Sales Amount Transition and Market Share Per Vendor (2016)