VyNDEX is an app for Salesforce to increase your CRM adoption. Sales and telephone operators are always busy and sales personnel of some organizations have to manage more sales opportunities than they can physically handle. VyNDEX is the ideal solution for such organizations. Sales reps can view, edit, and add Salesforce data on Excel. That is easy and fast. Even if there is no internet access, it even supports offline editing.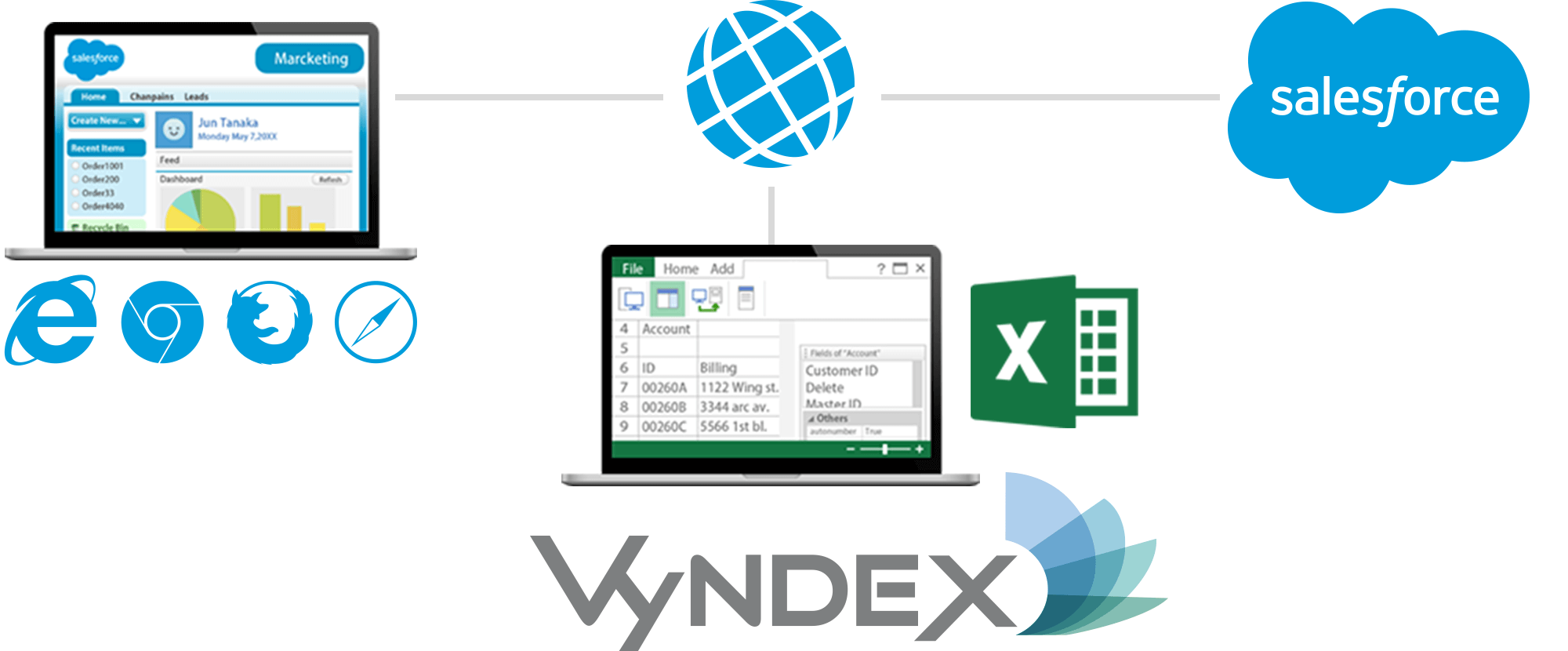 Easy and Simple
Just log in using salesforce credential.

Edit salesforce data on Excel. Because this is Excel, copy & paste and adding new data is easy. Support offline.

Sync information with Salesforce. Updated items will be recorded in Salesforce.

Use Excel graph function to visualize data. Alternatively, MotionBoard can be used to visualize the data even more powerfully.
Start your FREE trial now!