Documents Generation
SVF create various business output such as forms and documents. What are business forms and documents, after all? Actually, if you belong to the large enterprise, you daily see and use over 1000 forms. Take invoice, for example. Companies issue hundreds of thousands of invoices per day. Other example of forms and documents includes delivery form, application form, pay statement, quality check form, etc. SVF is a powerful tool for a system developer who wants to generates forms and documents upon users' request. Because it is intuitive to generate documents, flexible document formats can be created easily. Don`t let output management hold you back. SVF can help your organization grow by streamlining your document operations.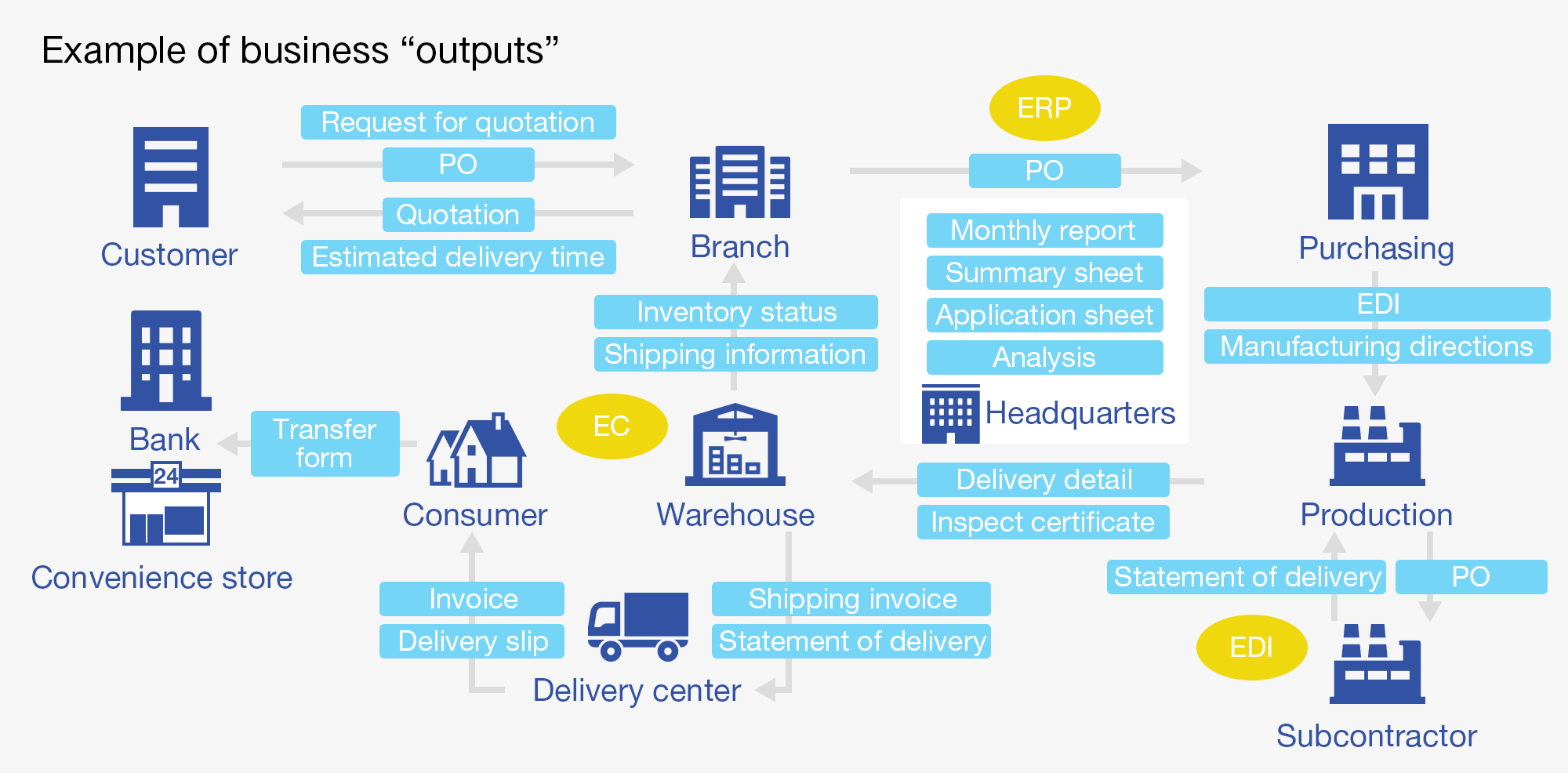 Printer Support
One of the features customers love about SVF is that it can output documents independent of printers, since SVF is equipped with proprietary driver. Because of this, SVF can output native command to various printers. High speed and large volume printing are possible by SVF regardless which printers you use.

Integrated Maintenance
SVF changes information silos of document management into integrated output system. Users can significantly reduce maintenance time and costs involving document operations.