Aggregates and visualizes data to bring about action
BI dashboard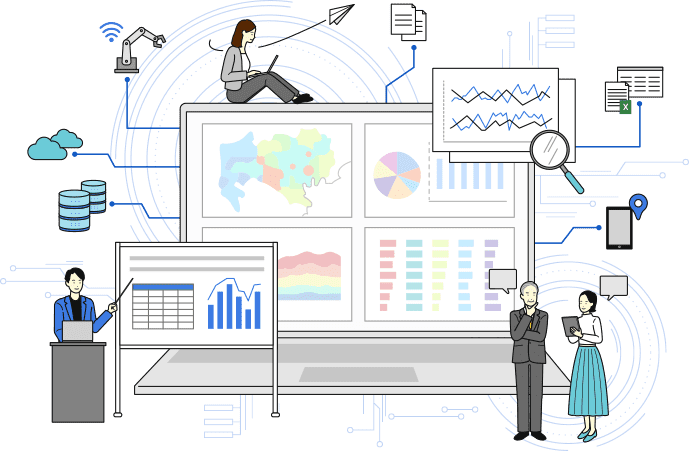 Source: ITR "DBMS/BI Market 2021"
Data Analysis/Reporting Market: Sales Amount Trend and Share by Vendor
Start utilizing data
with MotionBoard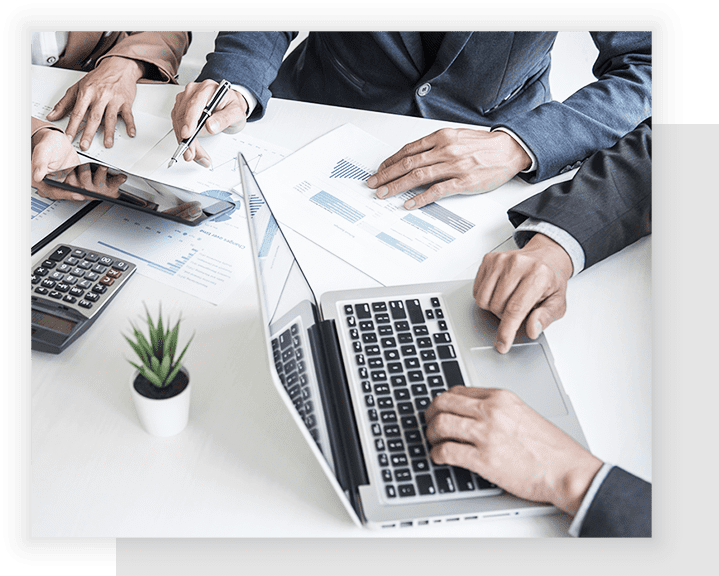 PROBLEM
Are you struggling with
analyzing and utilizing data
in your business and operations?
I want to increase the quality and speed of business operations and decision-making by aggregating and utilizing the needed data.

I want to build an environment for company-wide data utilization, not just for personal use by a few analysts.

I want to visualize and share data in an easily understandable format, like graphs, maps and alert notifications.

I am unsure how to utilize data and lack the relevant expertise and human resources in our organization.
MotionBoard helps you
make the most of your data
MotionBoard can be used
in the following scenarios
Management

Visualization of management indicators
KPI management and forecasts

Marketing

Customer information analysis
Area marketing

Sales

Budget management and project management
Sales trends analysis

Manufacturing

Visualization of operating conditions
Inventory optimization

Human Resources

Visualization of productivity
Effective placement of personnel
ABOUT
What is MotionBoard?
MotionBoard is a BI tool that provides
a single platform with all the functions
you need to utilize data.
With MotionBoard, anyone can easily
perform specialized aggregation and analysis work.
It also visualizes shared indicators throughout the organization
to bring about action.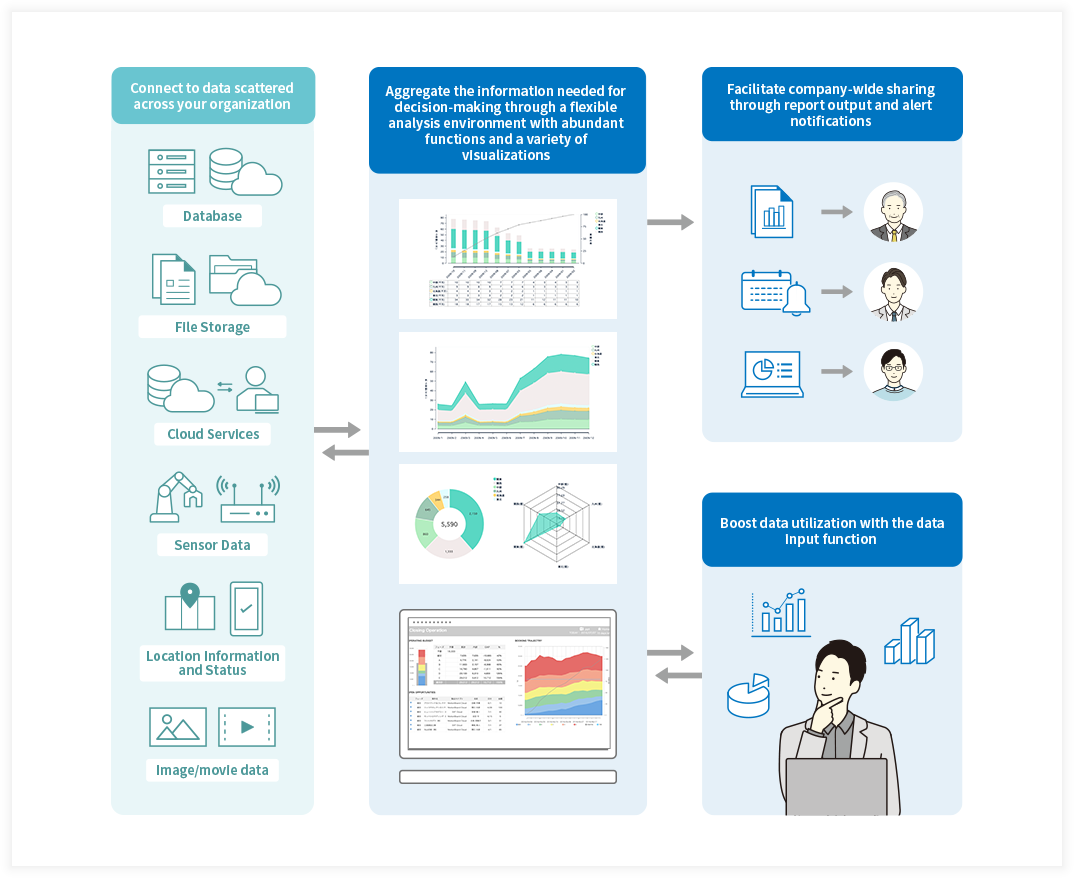 REASON
Reasons behind
MotionBoard's popularity
A wide variety of visualizations
that cover industry-specific needs

Create presentations that support your business,
such as maps and calendars for the retail and distribution
industry, and control charts and Gantt charts for the manufacturing industry.

A rich set of
features that
boost data utilization

MotionBoard is an ideal platform for
promoting data utilization throughout companies,
with features such as data input and report output.

A support system
and in-house development
you can continue to use confidently

MotionBoard comes with a full support system
that includes responsive and flexible support for inquiries,
as well as training videos, and manuals.

Provides expertise for
successful data utilization

You can get tips on using MotionBoard
in your operations,
including expertise provided by
industry-specific units
and information shared
in the user community.

MotionBoard's Cloud version allows you to start small

With the cloud version, you do not need to procure
a server and storage space is included by default.
TASK & IDEAL
Issues in data utilization
and the ideal conditions
you can achieve with MotionBoard
Issues
I cannot obtain the data needed
for decision-making right away
Creating reports is time-consuming
and I can't focus on analysis
I cannot view figures
in a multifaceted or intuitive way,
or dig deeper into details
Ideal conditions
Automate aggregation
and report creation

Reduce man-hours spent on
creating reports,
and focus on
more creative work

Real-time notification
of the latest information

Changes can be informed by email
or by charts,
which can
lead to quick action

Facilitate timely and
precise decision-making

Dashboards visualize
the latest information
and support data-based decision-making
More information