Usage scenarios
Introducing solutions with MotionBoard
for every kind of issue and need.
Report creation
and data analysis
Issues

We were using Excel and Access for our operations but

we reached our limit due to processing performance and uniquely differentiated operations.




We want to spend more time on analysis and decision making, not on aggregation.
Solutions with MotionBoard

Aggregate scattered data and




analyze it using summary tables and graphs.


MotionBoard reduces the work-hours needed to create reports and supports data-driven
operations and management decisions.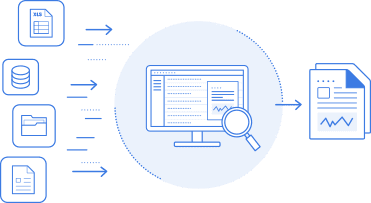 Data utilization in the sales and marketing field
Issues

When conducting analysis on branches and stores,

we want to incorporate area and location information in a way that is visually comprehensible.




We want to conduct highly accurate analysis based on demographics and other area characteristics.
Solutions with MotionBoard

The map function allows you to intuitively grasp
area trends, location and route information.
You can also use third-party data to
analyze your company based on market trends.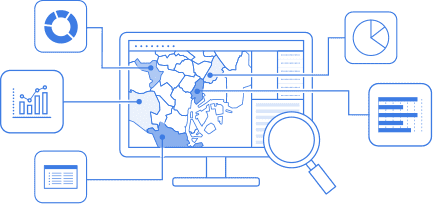 Data utilization in manufacturing sites
Issues

We want to visualize and analyze the variety of data generated at manufacturing sites and use this data for kaizen activities.


We need advice on how to proceed with data utilization.
Solutions with MotionBoard

MotionBoard is the ideal digital andon system and analysis tool

for the manufacturing floor.




Create control charts, Gantt charts, and other presentations designed for the manufacturing floor.
Integrate with IoT data generated in real time.

We also have a proposal team designed especially for the manufacturing industry that

provides expertise and proposes

templates and integrated solutions.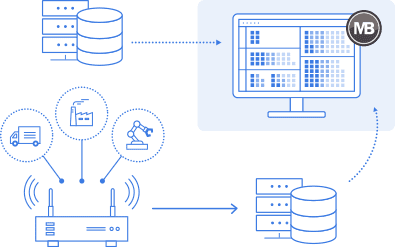 An application to improve business operations
Issues

We want to incorporate data acquisition and use in our business operations to


streamline and speed up our daily tasks.
Solutions with MotionBoard

Create a system for utilizing data
in day-to-day operations.

For example:

Speed up response by linking to data from IoT devices and conducting alert detection
Use the data input function to improve operational efficiency and speed up status monitoring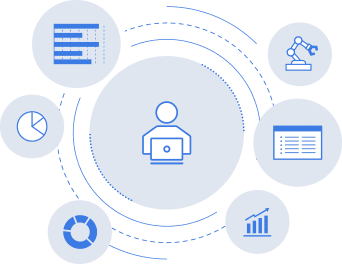 Platform for data disclosure services
Issues

We are considering


building a system environment for data disclosure

as a new service or value-added offering to business partners and customers.
Solutions with MotionBoard

MotionBoard has abundant functions needed for


data visualization and can improve development productivity in

development, testing and operational maintenance.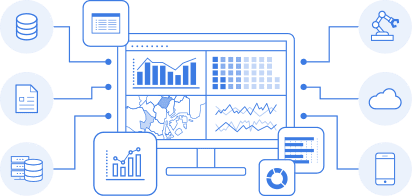 More information