Features
MotionBoard is a BI tool that provides the functions
needed to utilize data on a single platform.
This section describes each of MotionBoard's features in detail.
Visualization and Analysis
MotionBoard makes analysis accessible and generates insight from data.
Its intuitive operations let you accomplish what you want to do immediately.

These are the features
useful for visualization and analysis.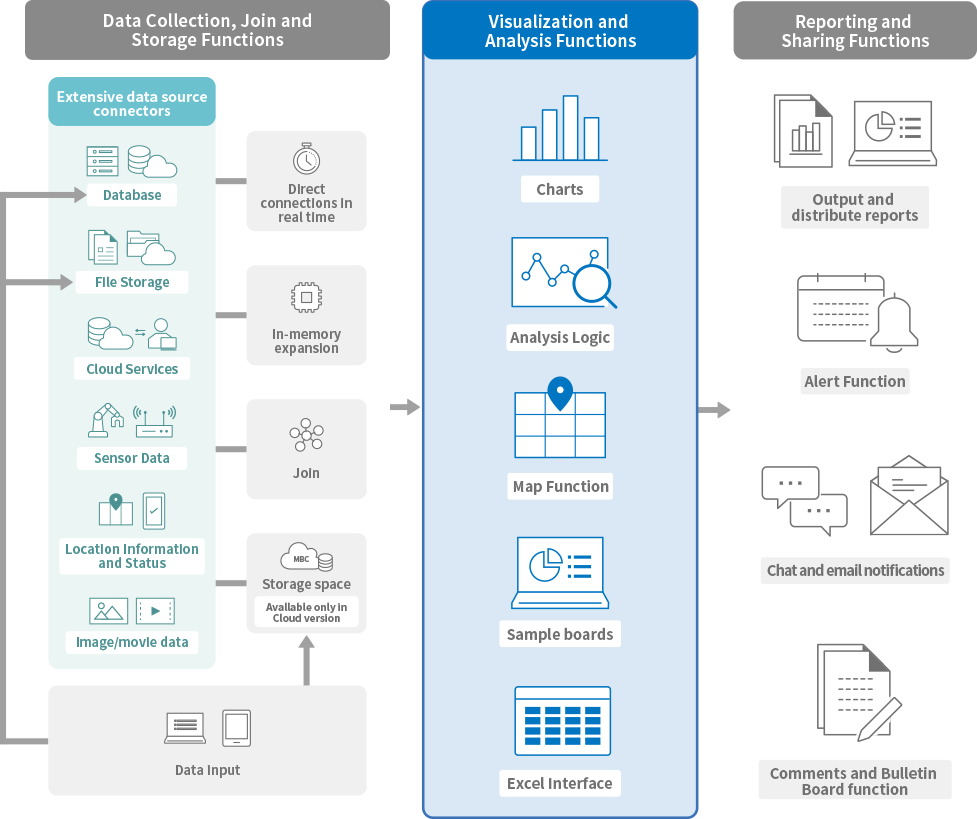 No specialized or complex
programming knowledge
needed.
Create dashboards
with abundant expressions
using only mouse operations.
Feature01
Over 30 types
of charts
In addition to the basic charts and summary tables that you are familiar with, MotionBoard also includes
a wide variety of charts, such as Pareto charts, heat maps, scatter plots, radar charts and waterfall charts.
Create presentations that support your business, such as maps and calendars for the retail and distribution industries and control charts and Gantt charts for the manufacturing industry.

Feature02
More than 10 types of
analysis logic
Equipped with extensive analysis logic that allows advanced analysis to be performed without any programming.
This deepens analysis from multiple angles and enhances decision making.

MotionBoard comes with standard map functions and can also use high-precision commercial maps such as MapFan, Mapion, and ESRI ArcGIS.
Use cases
Visualize trends by region
Analyze trade areas and conduct other kinds of area marketing
Plot location and driving data on a map
Visualize delivery analysis and efficiency patrol routes

We also offer features and services that let you make more effective useof the map function.
Real-time GEO
coding engine

Optional
Converts the address information of stores and customers into latitude and longitude with unparalleled performance, enabling more accurate area analysis.

Feature04
Abundant
board samples
We have provided templates to industries and businesses with many requirements.
These templates are designed to allow viewers to not only check data, but also lead them to their next action.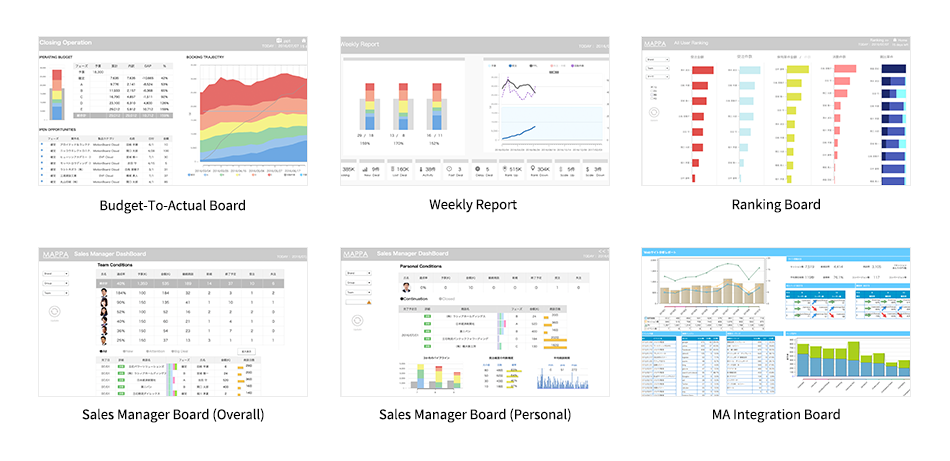 Feature05
Excel
interface
Optional
From MotionBoard, you can switch to the familiar Excel interface to aggregate and analyze data.
You can also update data sources from Excel.
Additionally, you can easily modify budget and master data after importing it into a dashboard.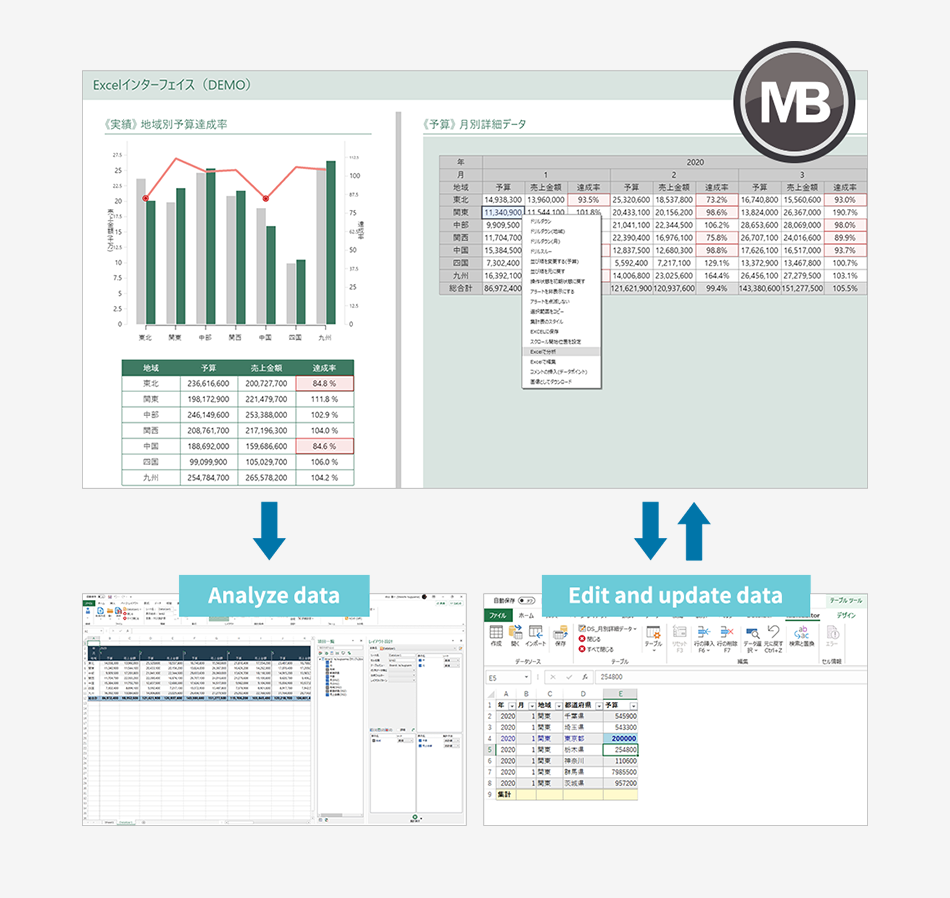 Reporting and Sharing
Using MotionBoard, you can create and distribute reports and detect changes automatically.
You can improve productivity while bringing the value of data to the entire organization.

These are the features
useful for reporting and sharing.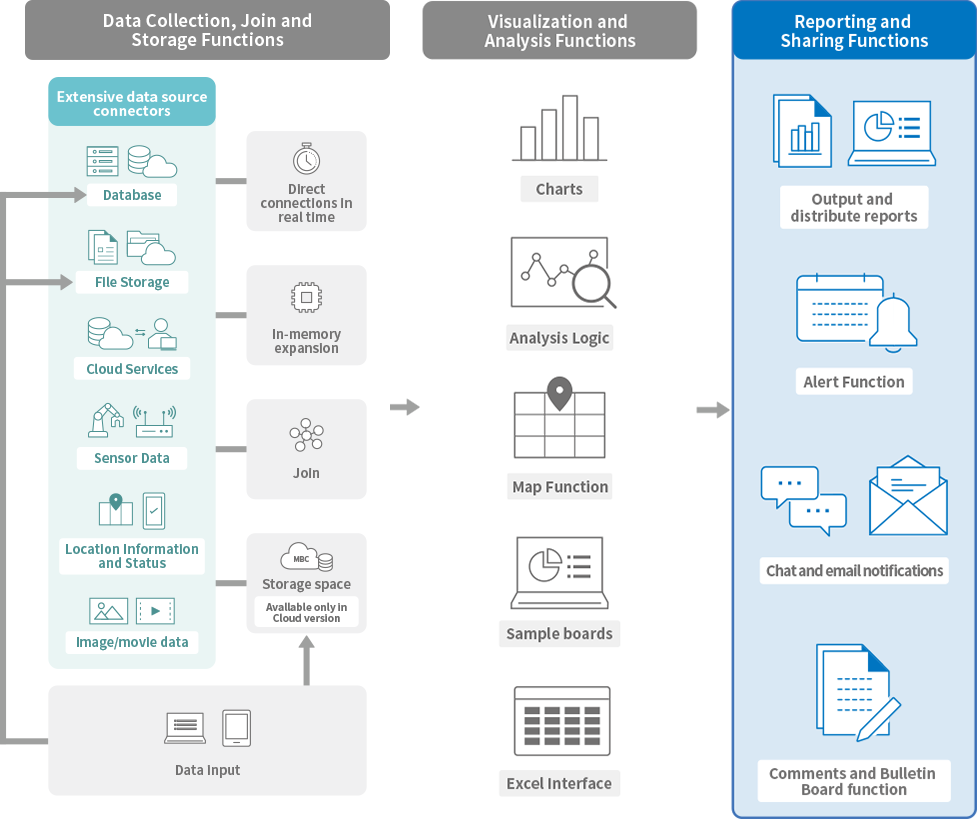 Feature01
Report output and distributionOptional
Items on the dashboard can be output to Excel and PowerPoint for distribution.
Use MotionBoard as a foundation for business reporting by automating daily report creation and distribution tasks.

MotionBoard monitors the business situation based on predetermined parameters.
That means you can instantly spot changes in sensor data and in the large amounts of data generated across the business.
You can also automatically trigger notifications, programs and other processes.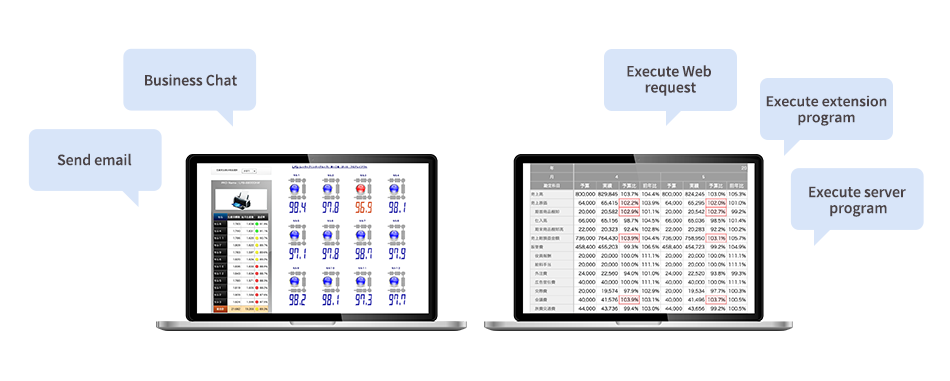 Feature03
Chat and
email notifications
You can send dashboard screenshots and generated reports via chat and email.
This accelerates data-driven communication and enables data-driven business operations.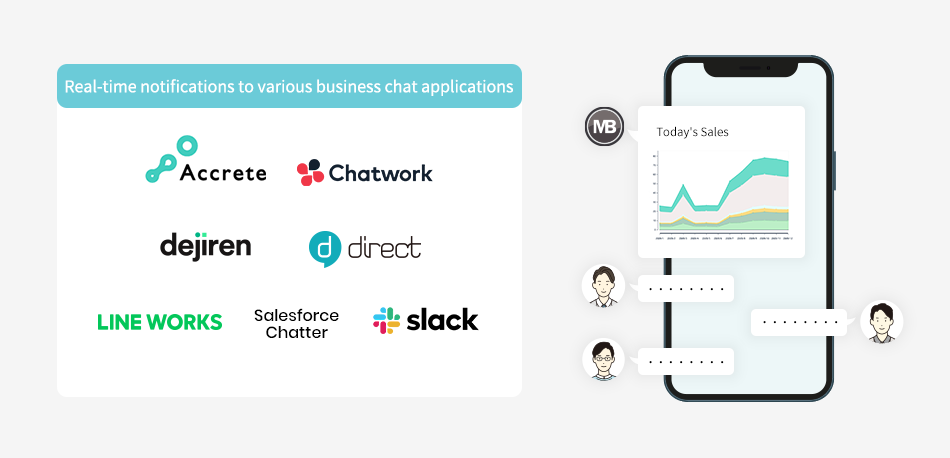 Feature04
Comments and
Bulletin Board function
You can add comments to the dashboard, allowing you to share instructions and insights drawn from the results of analysis.
You can also share and communicate related information on the bulletin board.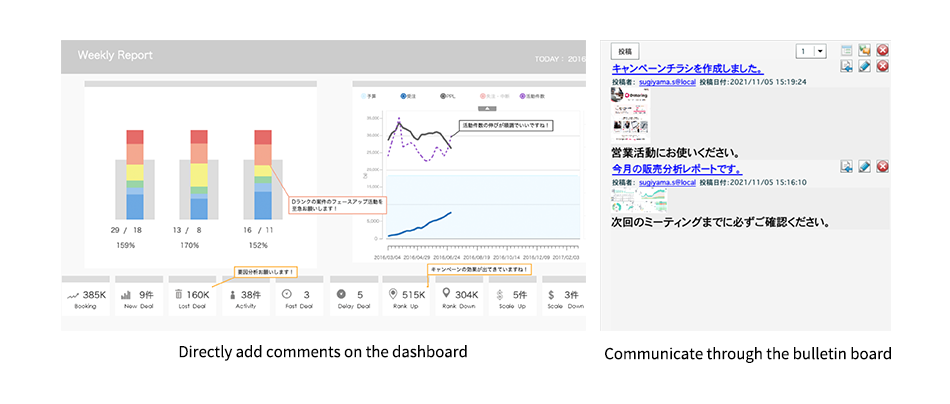 Data Collection, Join, and Storage
Link to various data sources in real time. Empowering your data input.
MotionBoard provides a full range of functions to aggregate data scattered throughout an organization.

These are the features
useful for data collection, join, and storage.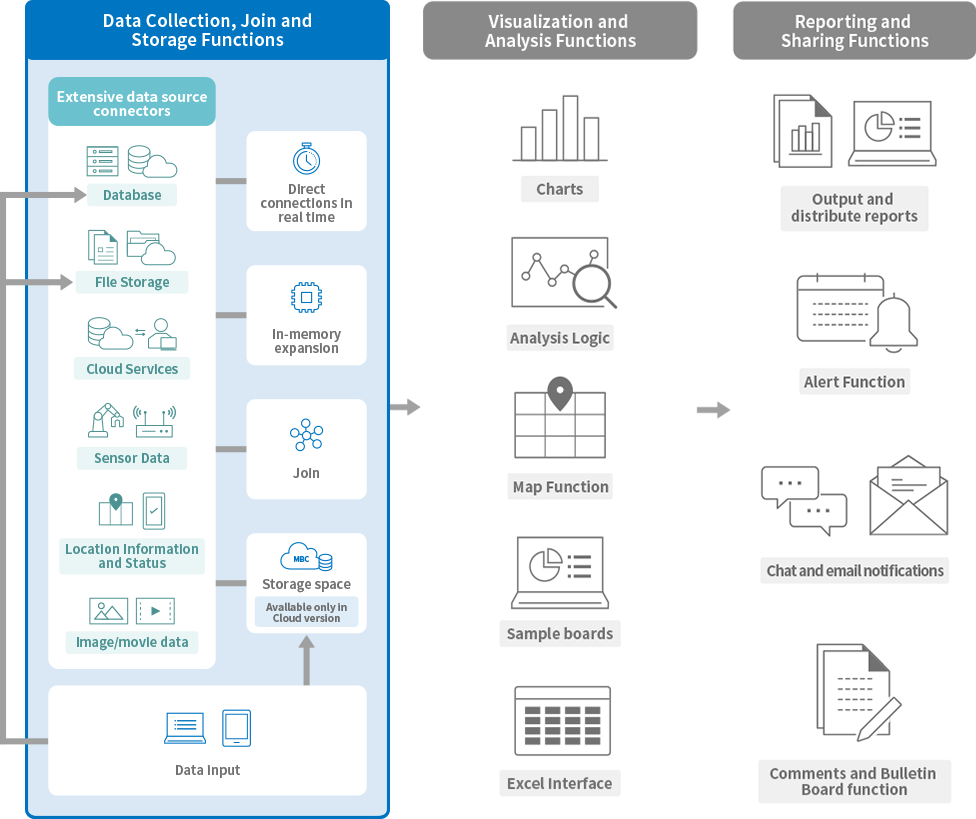 Feature01
Extensive data source
connectors
Connect to more than 60 different data sources.
Increase the speed and accuracy of your business by consolidating the data needed for analysis, decision-making, and business performance on dashboards.


We utilize CData Software's adapters
and have expanded support.
The latest version, Ver. 6.3 can now be linked to cameras, facilitating the analysis of unquantifiable actions and remote field supervision.
Example of Dr.Sum's use in the manufacturing industry

Analysis of equipment downtime and worker productivity loss
Example of Dr.Sum's use in the construction industry

Understand the conditions in a large site remotely
Secure data integration across network environments
The MotionBoard Bridge Service provides secure communication between different networks.
Connect to MotionBoard Cloud and utilize data without changing the data in your internal network.

Feature02
Available data
aggregation methods
MotionBoard provides two aggregation methods, which you can select according to your requirements.

Connect to data sources
directly and get results in real time.

High-speed aggregation of large amounts of data
using MotionBoard's in-memory technology
Feature03
Data Join function
You can join multiple types of data and treat it as a data source.
Even if the data is scattered across different systems, databases and files, it can be joined and analyzed with MotionBoard.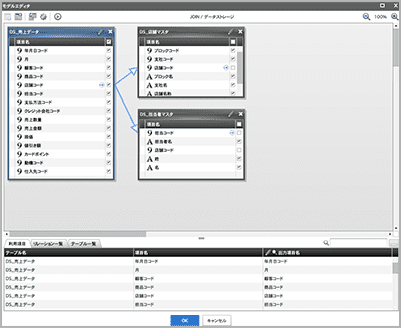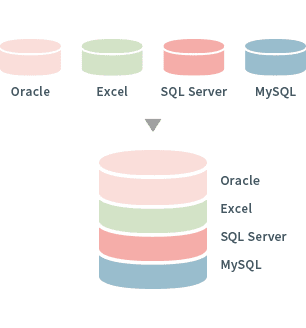 Feature04
Data input function
You can not only aggregate and analyze data on MotionBoard, but also input data into databases and files like business applications.
By seamlessly aggregating small and wide data that is generated in the process of business execution, you can improve the productivity of front-line departments and plan highly feasible business strategies.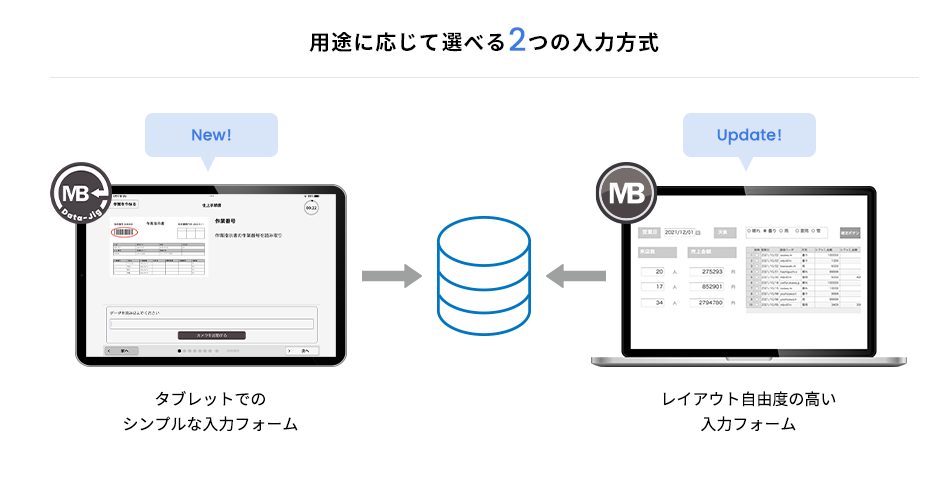 In addition, MmotionBoard Ver. 6.4 can easily create input forms for existing data. This allows you to create an input form (card-style statement table) for a single data source in a few steps.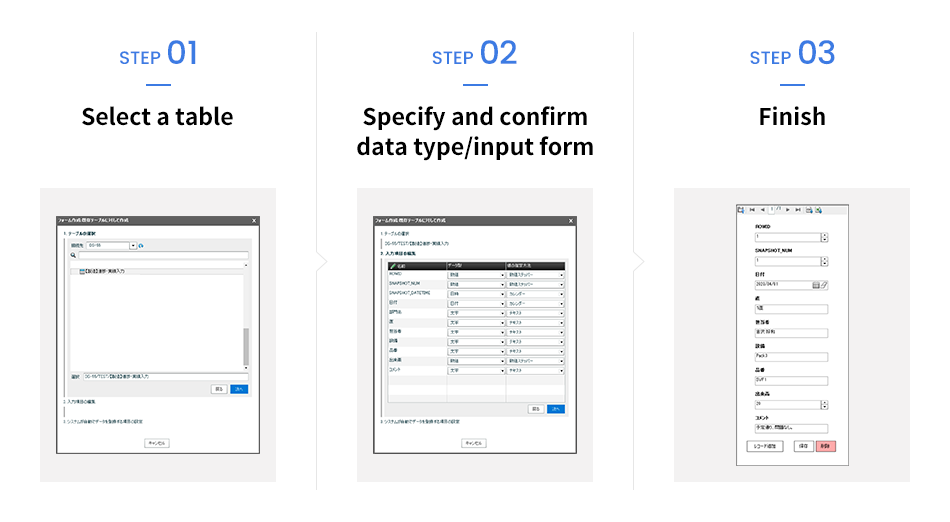 Feature05
Data storageOnly available in the Cloud version
MotionBoard Cloud comes with data storage for storing Excel and CSV files.
MotionBoard Cloud is highly cost effective, as its rich set of functions are available starting from 10 users.
Feature06
Retrieve and utilize
IoT data
APIs are available for real-time integration with IoT data.
Receive data from sensors then visualize the data immediately.
In addition, you can also write the received data to a database for utilization

Use the smartphone application MotionBoard IoT Agent to retrieve location and sensor information,
as well as various status information.