Functions - Analyze
MotionBoard is a BI dashboard that transforms corporate data to valuable business insights. Discover what it can do for you.
Gain insight through easy analysis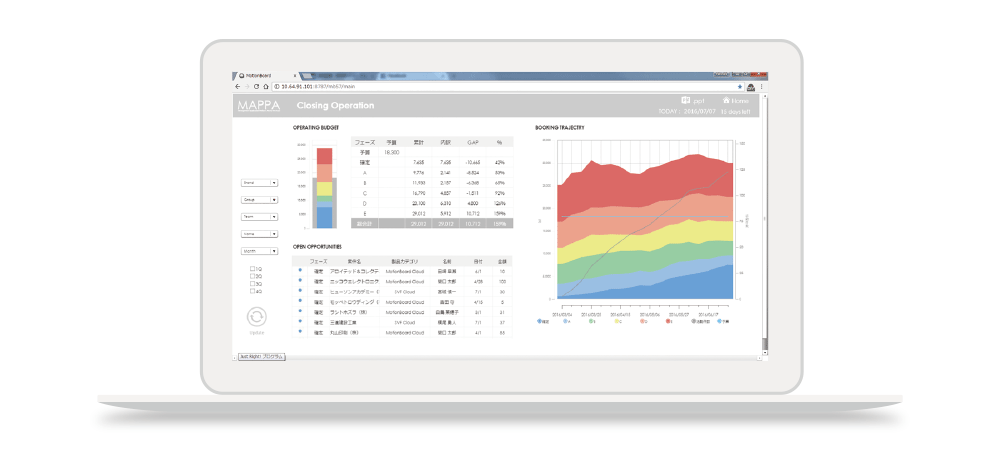 Drill deeply for details
OLAP analysis functions, including drill down (navigating details) and drill through (displaying details), let you view aggregated data, check on details and freely compile data from different perspectives. Multidimensional analysis allows verification of hypotheses and identification of causes.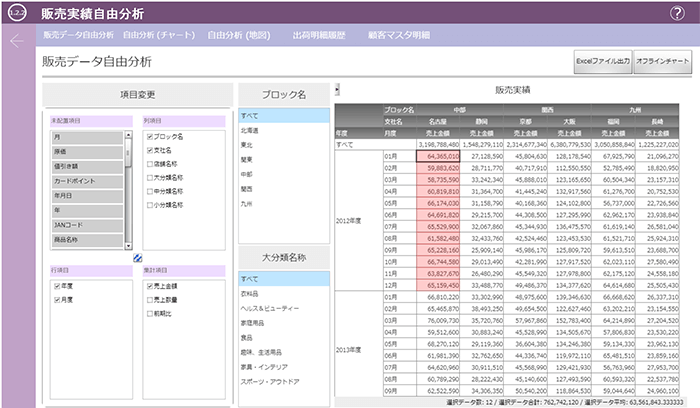 New discoveries through rich expression
Data can be shown dynamically in bar graphs to compare categorized data, line graphs to compare values over time, pie charts to compare shares, radar charts to compare multivariate data, summary tables to confirm details and more - to gain fresh insight.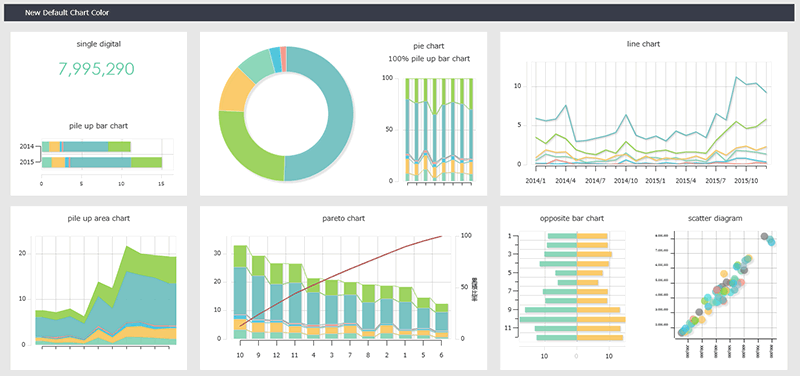 Employ advanced analysis logic
Advanced analysis logic is available without programming. All you need is a mouse.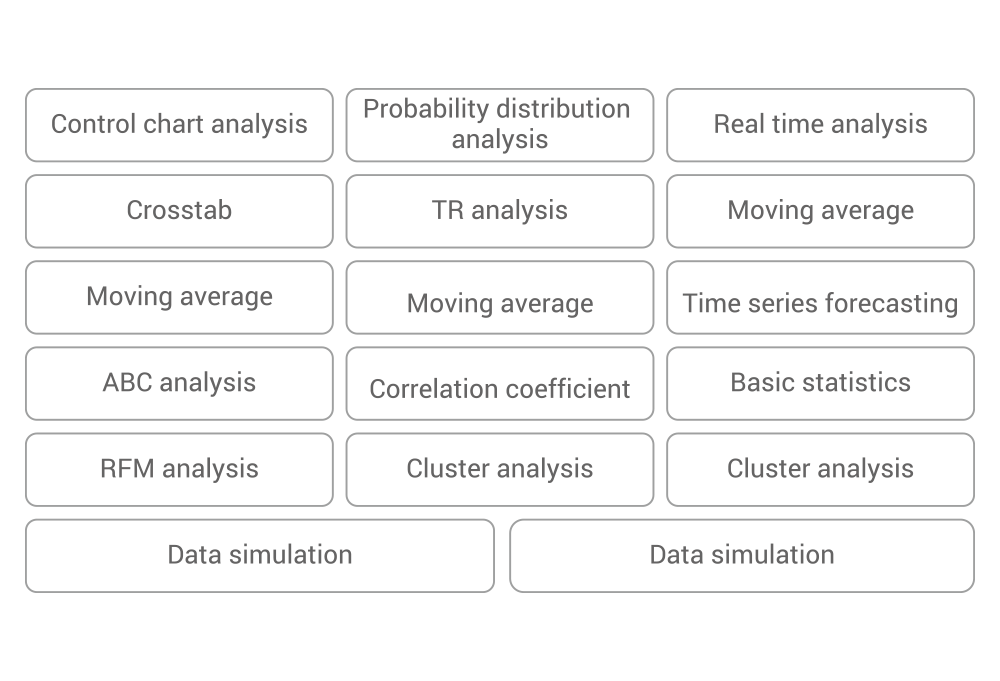 Superimpose in-house and third-party data
Combine third-party and in-house data on maps to deepen understanding and reveal hidden relations. Optional 3rd Party Data Gallery service offers various ready-to-use cleansed data including the latest open-source census figures for your business use.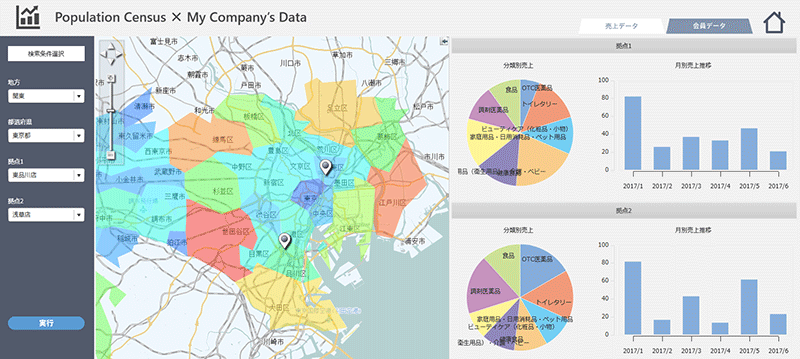 Conduct analysis in collaboration with R
MotionBoard supports R* to allow complex calculations and analyses that previously required preprocessing on other systems.
* R is an open-source programming language for statistical analysis.

Note: Use of the MotionBoard scoring function requires access to and settings for Microsoft R Server or Rserve for statistical analysis or machine learning.