Functions - Simplify
MotionBoard is a BI dashboard that transforms corporate data to valuable business insights. Discover what it can do for you.
Enjoy quick, intuitive operation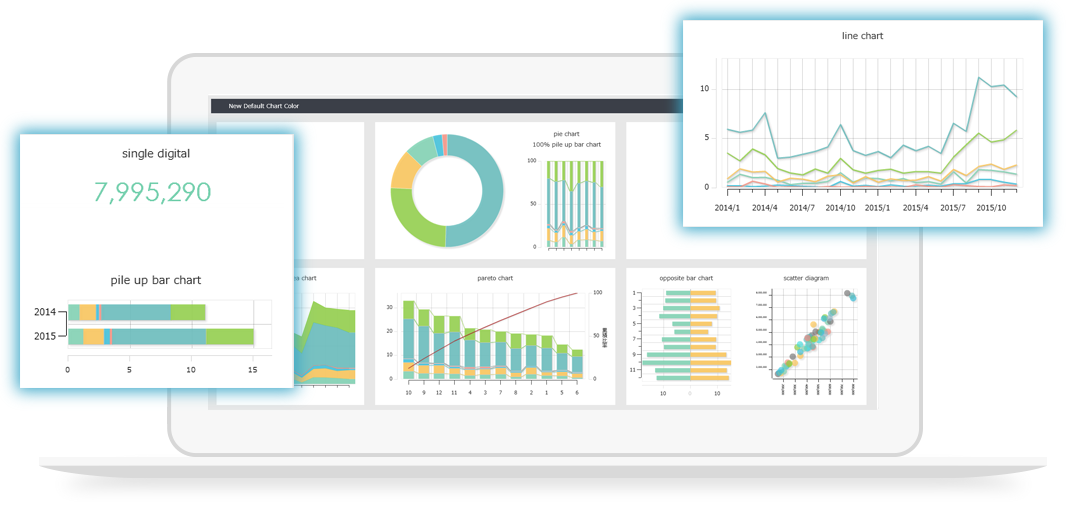 Edit and create dashboards with ease
MotionBoard lets you arrange elements through handy features like drag and drop to edit and create dashboards that meet your specific needs. Any user in your department can do it without programming.
Select data sets from the GUI
No programming is required to define which data is visualized. Simply select items from any connected data source via GUI. The results are automatically previewed for instant feedback that supports efficient operation.
Adjust settings with the chart editor
All detailed settings for alerts, fonts and colors can be adjusted with a mouse. The Recommended Charts feature even suggests templates that best match your data and purpose.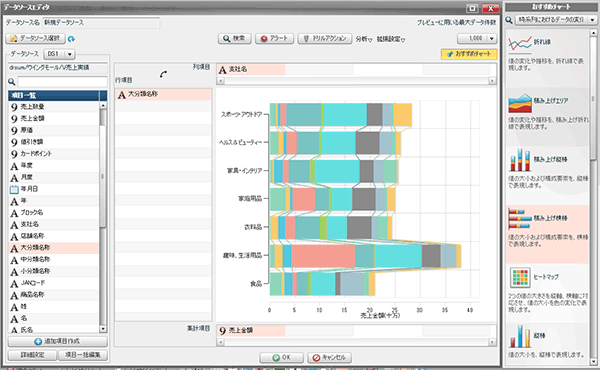 Employ professionally packed templates
Our cloud service includes templates for tasks and industries in high demand. Designed with our know-how, they present data in ways that not only communicate data clearly but also help transform insight to action.
Budget performance report

Snapshots

Inside sales dashboard

Field sales dashboard

Sales manager dashboard (all)

Ranking board

MA-linked dashboard

Contact center dashboard